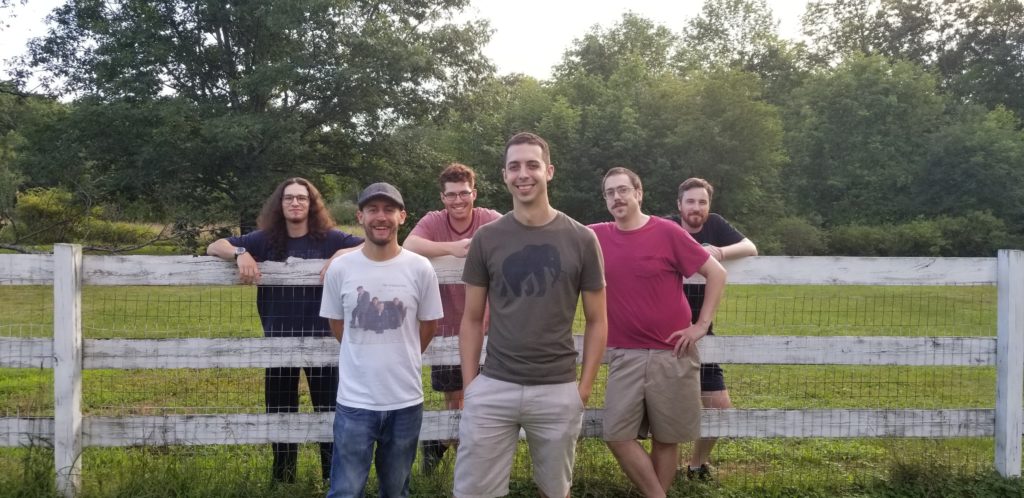 About The Shoats
Founded in 2018, the tale of The Shoats is a short one: six guys looking for an excuse to drink beer and share LOTR memes got together and realized the infectious, powerful, and horn-addled music they were making shouldn't be confined to the netherzone of Westford, MA, but shared with the community-at-large.
If you've ever imagined what it would look like if The Pixies got in a car accident with Jethro Tull, were Frankensteined with Gustav Holst while under intensive care, only to get in a barroom brawl with Charles Mingus once they got to the gig, then you're starting to get a glimpse of what The Shoats' particular brand of madness is all about.
The Shoats' music is stately yet frenetic, above all bowing down in service of catchy hooks and fun danceable tunes.
Members of The Shoats are veterans of area bands such as Kings & Conmen and Skamasutra, and have played hundreds of gigs across New England and beyond — sharing the stage with well-known acts like Streetlight Manifesto, Gym Class Heroes, The Slackers, The Toasters, The Planet Smashers, The Pietasters, and more.
Lineup
Steve Duhamel – Alto Sax & Lead Vocals
Jim Morris – Bass & Vocals
Simon Farias – Drums
Paul Luby Jr. – Guitar
Tristan Nowak – Baritone Sax
Corey Godfroy – Trombone